ARRL Field Day, June 24-25, 2023
The Waltham ARA is partnering with the Montachusett ARA (MARA) for Field Day, June 24 – 25. We will operate on the summit of Mt. Wachusett in Princeton, MA. Setup will begin at 9 AM on Saturday, the 24th. We hope to have enough participation to support 3 HF stations and a VHF station, providing plenty of opportunity for phone, CW, and digital operation from 2 PM Saturday until 2 PM on Sunday. There will also be a "Get on the Air" (GOTA) station for new hams, future hams, and any Technician class operator.
If you are interested in being fed for the weekend, for a cost of $20, please let us know by June 16 using our general Contact Form. You can also use this form to ask questions, to let us know about equipment you may be able to bring, etc.
---
The Waltham ARA Repeater Site in Prospect Hill Park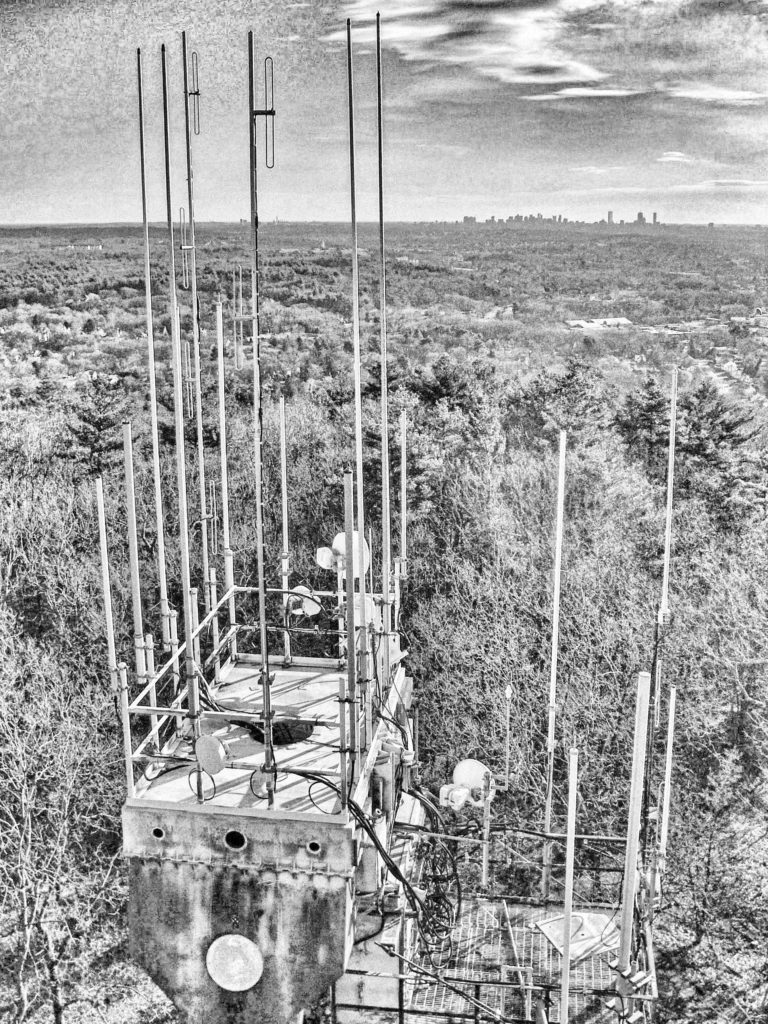 WARA 2019 Holiday Party
Hopefully we will be able to do it again at some point.
Great picture of the repeater site – from Mt. Wachusett!
While at Boxboro a fellow HAM W1AWX introduced himself and showed me this great pic of WARA's site taken from almost 40 miles away! Thanks Arthur! -Ron / KG1T

"The Jack and Sal Radio Show"
An artistic 04/64 listener named Ruth (that is all we know about her) has sent us this masterpiece of caricature, and provided this name for the commuting-time discussions on our flagship repeater.
Older Posts
Most older posts removed from this page are still available for historical purposes on our
Blog
.